Als ich kürzlich auf der Suche nach einem Tool zum Headless testen (konkret: Screenshots erstellen) war, traf ich auf wraith von der BBC.
Ruby und rbevn kann man komfortabel via Homebrew installieren, doch selbst danach funktioniert die wraith-Installation noch nicht out of the box.
Die Fehlermeldung:
ERROR: While executing gem ... (Gem::FilePermissionError)
You don't have write permissions for the /Library/Ruby/Gems/2.0.0. directory.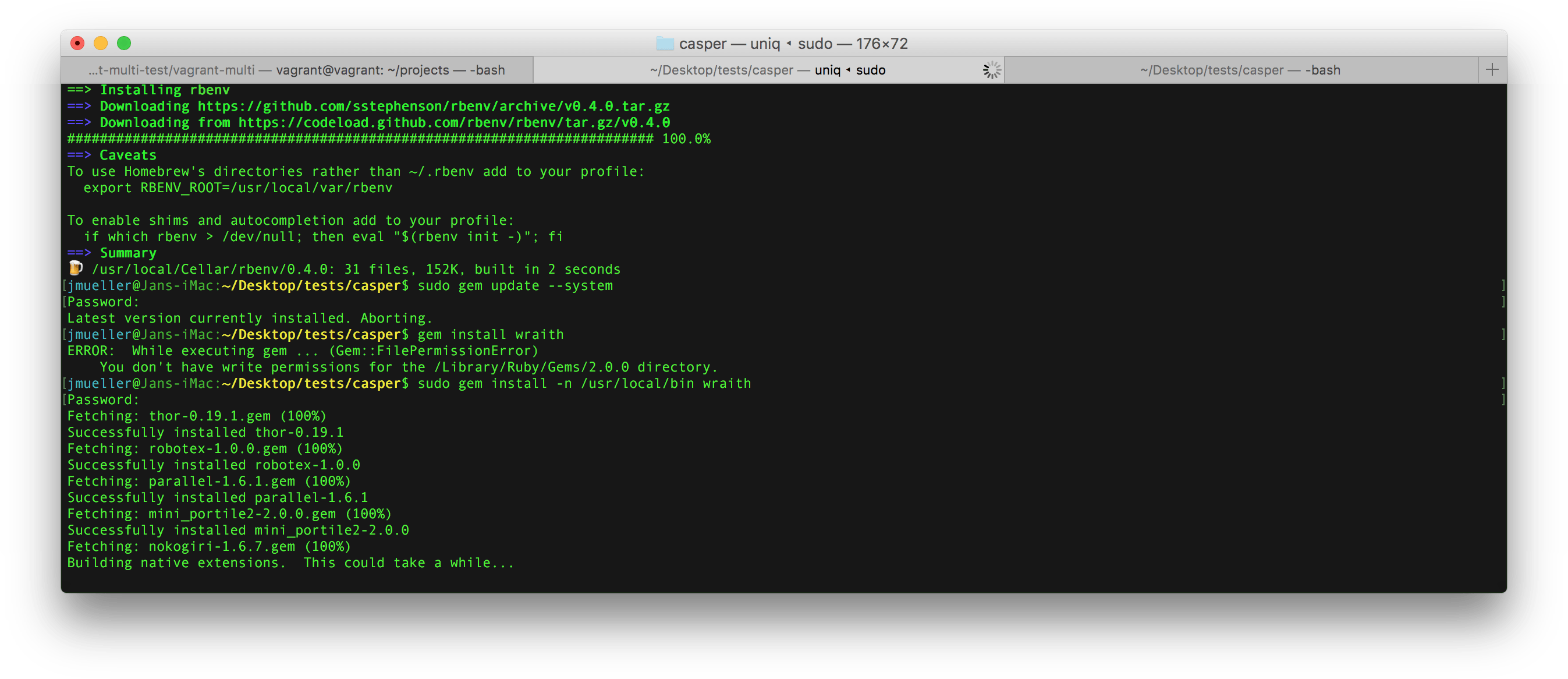 Die Lösung
Nach einiger Recherche auf Stackoverflow fand ich diese Lösung, die auf El Capitan (10.11.2) funktioniert.
sudo gem install -n /usr/local/bin wraith 

Danach ließ sich wraith problemlos starten.
Was ich genau mit Wraith vor habe - ob und wie es klappt - dazu wird es demnächst noch einige Posts geben.